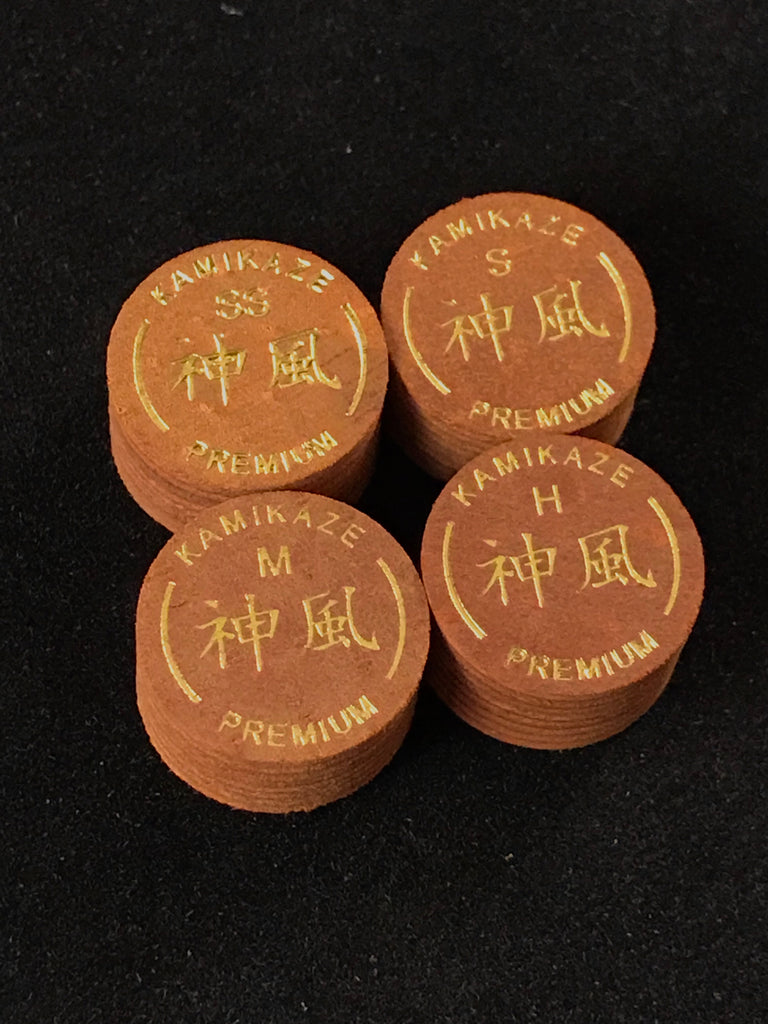 Kamikaze Premium Brown Mix (3 Tips).
            Attn: Please lease message at checkout of the mix you would like.
 Kamikaze Premium Brown are a new 8 layered 14mm cue tips constructed from Premium Grade Japanese Pig Skin.  Japanese Pig Skin is the best leather used for constructing High Quality 8 layered cue tips.  This tip is our purest pig skin that we offer.  This tip has minimal color dye and has the most elasticity of all our tips.  This Pig Skin comes from the back of the pig, which offers the most thickest, consistent layers.   The leather fibers and pores from this leather absorb and hold chalk extremely well.  The tip plays exceptionally well with the most responsive action.   These tips offer excellent Cue ball control, the best chalk absorption, and Extreme "English."