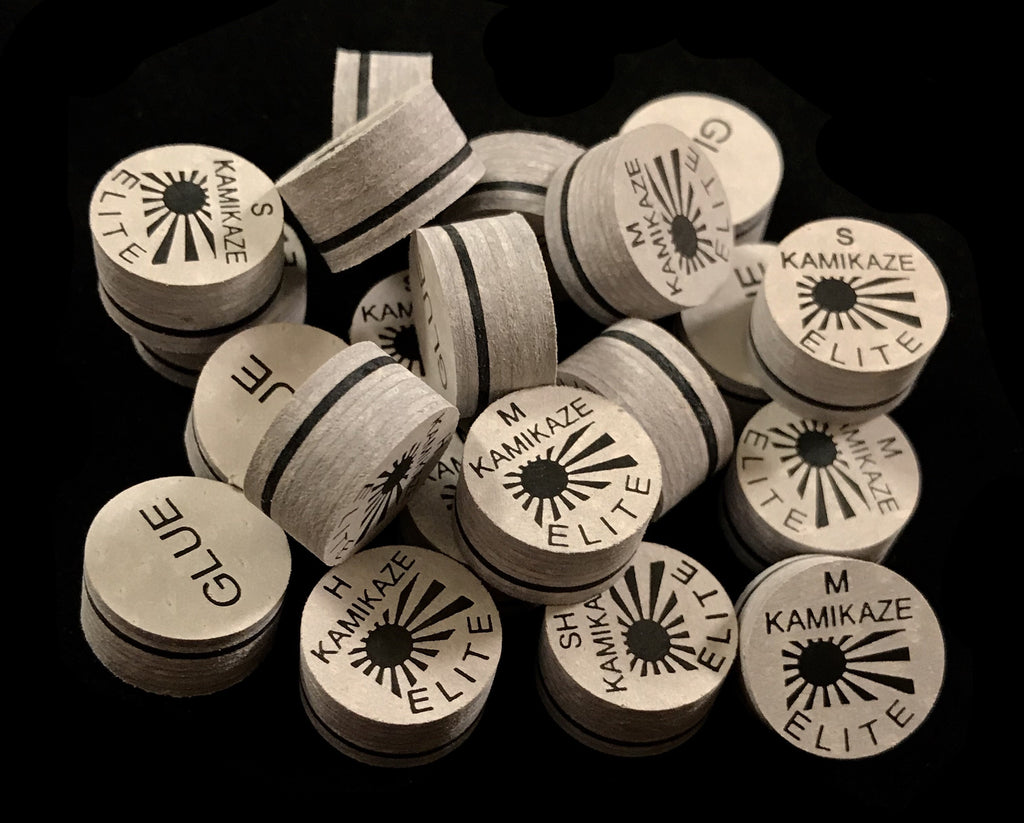 Kamikaze ELITE MIX OR MATCH (3 Tips)
 IMPORTANT:  BE SURE TO LEAVE ME A MESSAGE OF THE TIPS YOU WANT FOR THE MIX AND MATCH PURCHASE.
All NEW Kamikaze ELITE with black indicator are 9 layer cue tips constructed from the Finest Premium hand selected Japanese Pig Skin.  Japanese Pig Skin is the best leather used for constructing High Quality layered cue tips.  The leather fibers and pores from this leather absorb and hold chalk extremely well.  This allows for excellent Cue ball control, Fewer Miscues, and Extreme "English."  These tips are available to you at 50% - 75% savings compared to similar Japanese layered cue tip that have inflated prices due to brand popularity.